This article was written by Chris Rue, Futsal Manager
Training to become the best at anything can be lonely.   The amount of time required to hone your game can seem extraordinary.  So many developing players simply do not understand this.  Securing a training partner can be a difficult task and too many parents try to hire personal training coaches to fill this void. This inevitably leads to the trainer taking a lot of the touches during a session.  The solution to this problem is for a player to find a wall. 
Years ago, as a U15 player, being cut from an ODP trial sparked something in me. There was crying and a feeling of failure.  My world was crushed.  Vowing not to let that occur again, I started a quest to become the best player that I could.  The next tryout would be another 8 months away and I planned to be ready for it.  This is when I was introduced to wall training.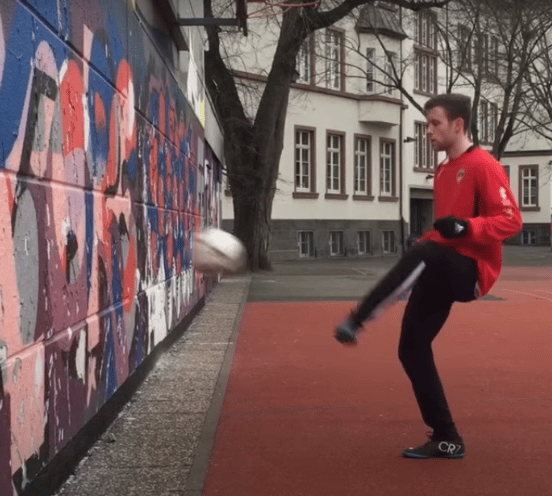 A wall is the best training partner an aspiring soccer player can have. There are so many skills that can be developed using a wall. Ball striking and first touch are vital to play at the highest levels. The ability to accurately strike the ball with different techniques is a skill that can be perfected. Using all parts of the body to control the rebounding ball can be as well. The wall simply plays the ball back at the rate the ball is hit at it. This constant repetition forces a massive number of touches in a short amount of time. The wall always shows up for training and will always be consistent.
Players who use the wall as a training partner will see their game grow tremendously. Just you and the wall. A partner can also be added and a competition called wall ball can be played. Rules can be adjusted according to the skill level of the players. Three touch, three bounce; two touch, two bounce; two touch, one bounce gives players a chance to increase the difficulty level of the game. Different sized balls can be used with the smallest ball offering the greatest challenges. Working through the ball sizes until a tennis ball can be used will produce a magical first touch.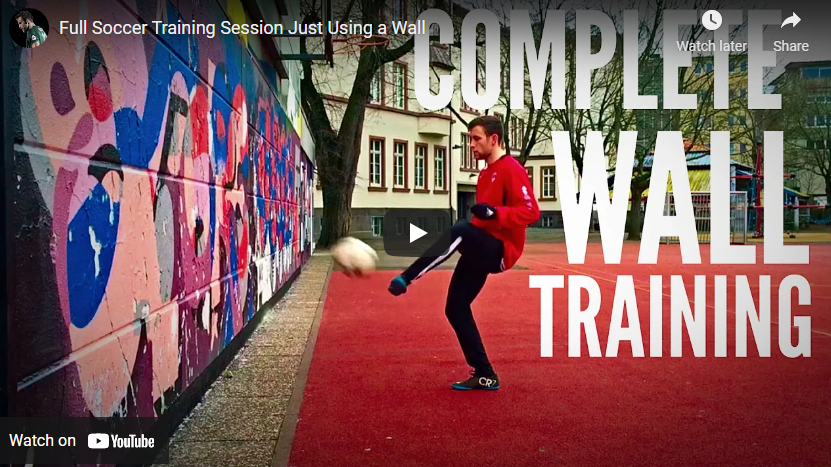 After 8 months of wall training added to my regular routine, I was ready for the next tryout. Not only did I make the ODP State team for FL, I was invited to the regional camp and then the Olympic Festival for a shot at the national pool. I attribute this success to the time spent with the wall. To this day, based off of my own experiences, I encourage all players to use a wall in their training regimen. It can be a soccer player's best friend.