This article was written by Pablo Toledo, Rush Soccer's Sporting Project Director.
So apparently if you were born in January you have more chances of becoming a professional player than if you were born in December.
Ok…..Wait…. Hold on!…….. WHAT?!!
Yes, I know it sounds absurd but this is a real thing, and I promise to you: This post is not about astrology. This phenomenon is called Relative Age Effect (RAE), and is very present in youth soccer.
RAE, in Laura Finnegan's words (Laura works for the Irish Football Federation and is one of the world leads in this research) "refers to a preference for selecting footballers born earlier in the year, often due to enhanced maturation factors (being bigger, faster, stronger physically but also are often more cognitively and emotionally mature) over their teammates born later in the year".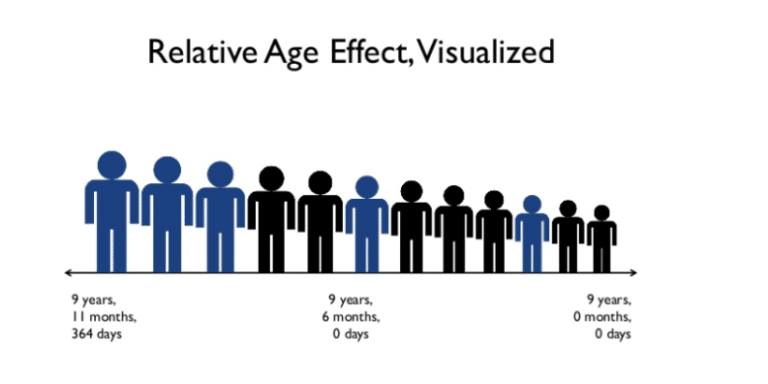 The problem that RAE is exposing is that there is a tendency in the selective process to wrongly relate higher performance with ability levels when it might actually result purely from a maturity component.
Let me give you an example to clarify: Imagine that Suzie and Jenny are both U9 players, but Suzie was born in January and Jenny in December, so Suzie is a lot older (in terms of maturity) than Jenny. Now both Suzie and Jenny try to dribble past their opponents, but Suzie seems to be a lot more effective. Is it because Suzie is truly better than the others at dribbling or because she's faster, stronger, and more mature than them?
And now, let's think about the following: What happens as they get older and the maturity levels and these 'temporary' advantages level? What happens if Suzie got picked to the team and Jenny didn't, and now Suzie gets all the great training, better coaching, best environment, etc, and Jenny doesn't? Suzie might end up being the better player at U17 but was she really more talented than Jenny in the first place or was it a flaw in selection that had a long term impact in their development? This is where the real issue and importance of RAE resides.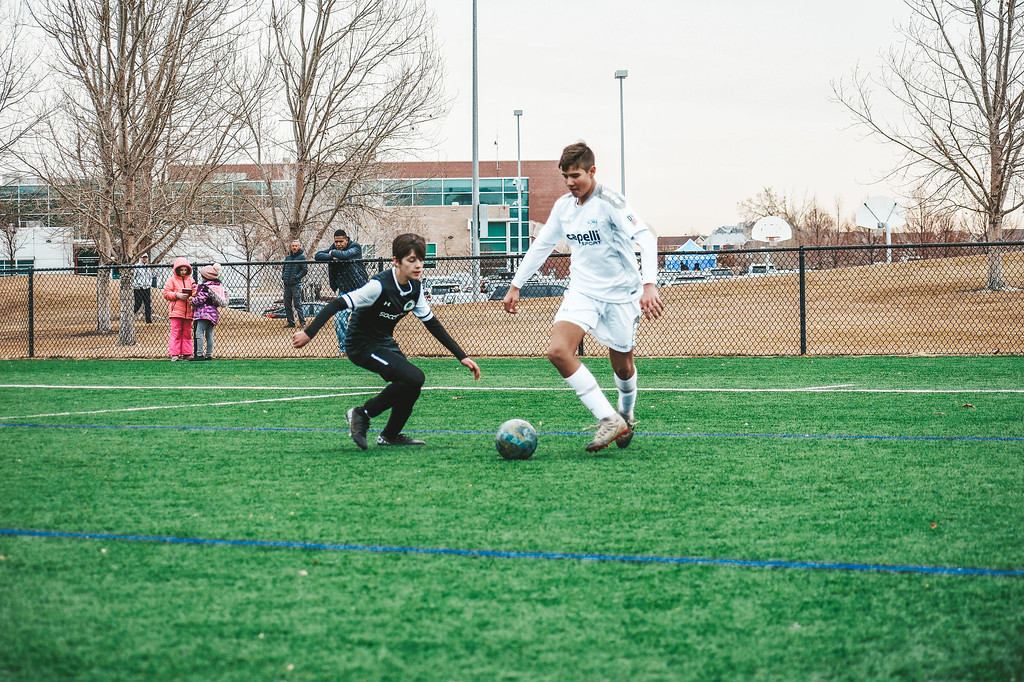 In Laura's words: "This can lead to a biased view of 'potential', which leads to these players being exposed to more game-time, getting selected for representational squads, receiving higher standards of coaching and leading to greater training opportunities. It's often these physical factors that make players (especially in their early teens) stand out, stamina means it's the fittest player still being seen to make challenges late on in games, a tall player will often stand out from the rest".
Laura went further in this study and checked the stats of represented players by birth month in Ireland. Below are her findings.

The numbers are shocking. A poor baby from December has 4.5 less chances of playing than his counterpart from January.
RAE is an issue in every club and country in the world, including ours, so at Rush Soccer, we take it seriously, trying to constantly create awareness and provide solutions and alternatives to this problem. In the webinar below, I discuss with Ben Wilbor, Chicago Rush's North Director Of Coaching, his findings of (RAE) within some of our programming.
"RAE is generally most common in athletes between ages 11 and 15. The players I examined for this particular study were the Regional and the National born in 2006, 2007 and 2008, and selected in the 2020 season", Ben explains.
Ben also shows a picture of the Chicago Rush U14 Select team, in which 50% of the 16-player roster were born during the first quarter of the birth year (January/March): "If you look at the physical appearance of some of the athletes it's notable that the ones born in January, February and March are the taller players within the group. So, it does go with that generalization of the RAE".
KEY FINDINGS
242 (43.2%) of athletes born in Q1: 119 of 279 (42.7%) of male athletes born in Q1 and 123 of 281 (43.8%) of female athletes born in Q1.
138 (24.6%) of athletes born in Q2.
109 (19.5%) of athletes born in Q3.
71 (12.7%) of athletes born in Q4.
"Obviously, if we look at it as a whole, the percentages from Q3, Q2, and Q4 are considerably lower than the numbers in Q1, which is consistent with the generalization that the relatively older athletes are commonly identified as more talented", Ben stated.
PT – "What can we do as coaches, as clubs, as an organization to help these individual players?"
BW – "So, one of my first suggestions would be to structure bio-banded practices within your local club programs. Another solution would be adopting a 'Flexible Chronological Age Approach', this would mean treating each athlete as an individual and pinpoint the ones that would developmentally benefit from playing with an older or younger team. Also, split players by smaller age gaps, for example three or six month age categories as opposed to 12 months".
WHY, AS A PARENT, I NEED TO BE MINDFUL OF RAE?
To analyze performance objectively and keep our sight in the long run. Whether it is because our children perform better or worse than their peers, can we distinguish if the gap is really ability based?
It is important to remember, alongside the RAE phenomenon, that chronological age and biological age can differ by as much as five years among teenagers but of course tend to level over the years, so sometimes we just need to learn to be patient, or cautious about overestimating ability.