This article was written by Chris Rue, Rush Soccer's Global Futsal Manager.
"Soccer is about mastering all aspects of the game and futsal does just that."

Keith Tozer, USYF Technical Director.
Futsal is a fantastic complement to a developing soccer player as it continuously places players in difficult situations in all areas of the court.  The ability for a player to recognize and adapt to this environment is paramount to their success.  The coach's understanding of their player's strengths and weaknesses and those of the opponent is vital.  The strategy and chosen formation for a particular game will play a large part in determining the success or failure of the team.  Physical and technical attributes of your players should be considered when determining the formation of the team.  Whether playing a 2-2, 3-1, 1-2-1, 2-1-1, 4-0 or flying GK, individual player characteristics can either enhance or detract to the desired result.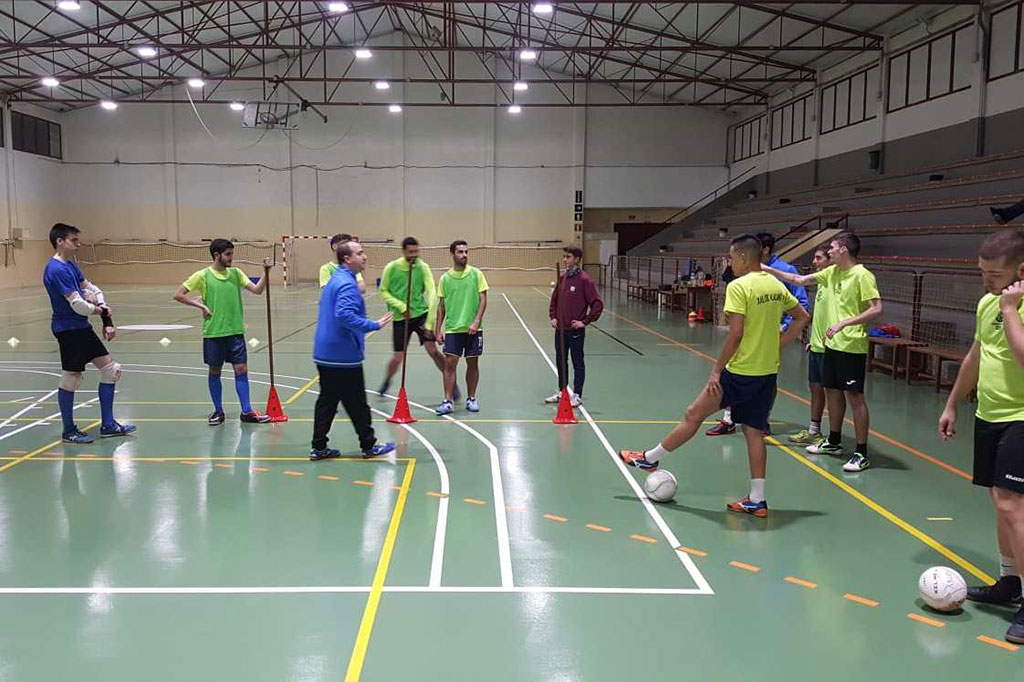 Futsal positions constantly change throughout the match; however, the standard positions are GK, Fixo (center defender), left and right Ala (wing players), and Pivot (striker) each having their own technical, tactical and physical characteristics.  The most basic formation, 2-2 or square, is the easiest for a young, developing player to understand.  Two players in attack and two in defense.  This formation is very static without much interchange of positions, so it is easier to comprehend.
The 3-1 formation allows for the positions of Fixo, left Ala, right Ala and Pivot to be defined.  This formation is another relatively easier one for young players but requires the left and right Alas to provide support in the attack and defense, which requires certain physical characteristics to achieve success.
The 1-2-1 diamond formation is a great tool for teaching the game as it provides width and depth in a fluid manner.  Similar to the 3-1, this system also identifies with the standard futsal positions.
The 2-1-1 or Y formation is a more advanced system that requires a strong central player whose technical attributes and game IQ to be on point.
The 4-0 is a very difficult system to master both technically and physically, but one that players should be introduced to at an early age.  It requires constant movements and positional interchanging that can lead to transitional problems when the ball is lost.
The flying GK system is typically introduced when a team is down a goal and time is running out.  It adds an attacker to a team but eliminates the GK.  Usually, teams will add a field player and remove the GK to truly give a power play advantage. 
The beauty of futsal and why it is the ideal soccer development tool, is that in order to be successful, players need to be able to interchange and play all positions. As Zlatan says, "I can play in the 11 positions because a good player can play anywhere."  There is no hiding in the 5v5 game model.  The fundamental ideas are to defend without the ball and attack with the ball.  The transition moments occur often and are extremely fast.  Defensive sins, like ball watching, are punished immediately and attacking brilliance is rewarded just as fast.  Whichever system you choose will have its strengths and weaknesses but should ultimately be determined by your players technical abilities, tactical understanding and physical attributes as well as the oppositions'.