This article was written by Michelle Weimer, Rush Soccer's Certified High Performance Coach.
As a parent, you play a vital role in your athlete's soccer journey. And I have no doubt you want your son or daughter to succeed. But what you might not realize is that your behaviors and actions can greatly impact their performance on the field. So, let's take a look at a few essential dos and don'ts when it comes to being a positive influence on your athlete's soccer success. Then be honest and ask yourself… Are my behaviors and actions empowering or hindering their performance?
DO:
Be a Supportive Fan: Cheer enthusiastically for players during games. Show them you're their number one supporter. Celebrate accomplishments and efforts, regardless of the outcome. Your encouragement will boost their confidence and enjoyment of the game.
Promote a Growth Mindset: Help your child develop a growth mindset by emphasizing effort, practice, and learning from mistakes. Encourage them to see challenges as opportunities for growth. Celebrate their progress and remind them that improvement comes with time and dedication.
Provide a Safe and Nurturing Environment: Create a safe and nurturing environment where your child feels comfortable expressing themselves on and off the field. Avoid excessive pressure or criticism. Instead, focus on constructive feedback and positive reinforcement. Let them know that mistakes are a part of learning and that you are there to support their development.
Encourage Healthy Competition: Promote healthy competition by teaching your child to respect opponents, play by the rules, and exhibit good sportsmanship. Emphasize the importance of fair play, integrity, and teamwork. Reinforce the Rush Way and teach them to appreciate the value of competition, but not at the expense of respect for others.
Support Their Soccer Journey: Support your child's soccer journey by providing them with the necessary resources and opportunities to succeed – from making sure they regularly attend trainings so they can utilize the knowledge and expertise of their coach, to being certain they are participating in additional Rush programs such as the Rush Soccer Development Train @ Home Program. Attend their games regularly and engage in conversations about their experiences. Show genuine interest and ask open-ended questions to understand their perspectives and feelings.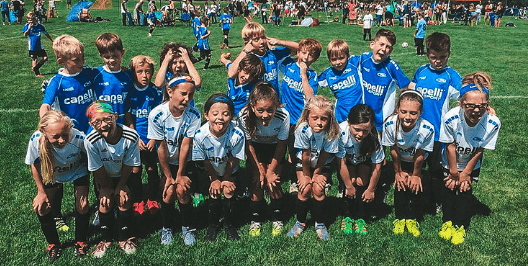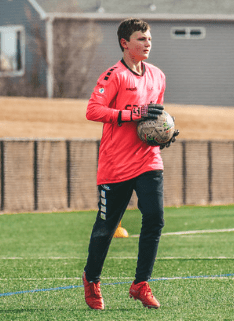 DON'T:
Behave Overly Critical: Avoid being overly critical or focusing solely on the mistakes your child makes on or off the field. Negative criticism can damage their confidence and hinder their performance. Instead, provide constructive feedback that focuses on improvement and highlights their strengths.
Live Vicariously Through Your Child: Resist the urge to live vicariously through your child's soccer achievements. Remember, it's their journey, not yours. Encourage them to pursue their own goals and dreams, rather than fulfilling your own unfulfilled ambitions.
Use Excessive Pressure: Avoid placing excessive pressure on your child to perform at a certain level or achieve specific outcomes. This can lead to anxiety, stress, and a loss of enjoyment in the game. Let them set their own goals and support them in their personal growth and development.
Interfere During Games: Avoid interfering or coaching your child during games. It can distract them and disrupt their focus. Trust their coach and the training they have received. Instead, be a supportive spectator and save the coaching for practice sessions or discussions outside of the game. Just don't forget all the above points when you do have those discussions.
Compare to Others: Comparing your athlete's performance to that of their teammates or other players can be demoralizing. Everyone has their own unique strengths and areas for improvement. Focus on their individual progress and provide encouragement based on their personal growth.
Remember, your role as a parent is to provide support, encouragement, and a nurturing environment for your child's soccer journey. By following these do's and avoiding the don'ts, you can be a positive influence and help your athlete improve their performance and thrive in soccer and beyond.
***Want to know more about how you can support your athlete's performance and success? Schedule a Discovery Call for you and your athlete with Certified High-Performance Coach, Michelle Weimer today***