This article was written by Michelle Weimer, Rush Soccer's Certified High Performance Coach.
As a high-performance coach, I have witnessed countless athletes with incredible physical abilities fall short of reaching their true potential. What sets apart the champions from the rest is not just their physical prowess, but their unwavering mental toughness. The ability to master mindset, manage emotions, and maintain empowering behaviors and habits is the key that propels athletes to new heights, both on and off the field. It's these three pillars that I focus on when working with athletes, to help them amplify their potential.
So, let's explore the significance of these three pillars and how they can optimize and level up your performance potential.
Mastering Mindset: The mind is a powerful tool, capable of shaping your reality. Your mindset determines whether you perceive challenges as obstacles or opportunities for growth. Cultivating your confidence with a growth mindset and a belief in your ability to learn and improve is essential. Being able to embrace challenges, view setbacks or failures as learning experiences, and maintain an unyielding belief in your potential, will benefit you greatly when you experience these obstacles. When you approach every practice, every game, everything – with a positive and resilient mindset, you create a foundation for success.
Managing Emotions: Emotions are a natural part of the human experience, and athletes are no exception. However, the key lies in how you manage and channel those emotions. Emotions can be powerful allies or formidable foes, depending on how you harness them. Developing positive emotional intelligence allows you to recognize and understand your emotions, enabling you to respond rather than react. Whether it's handling pressure, overcoming fear, or staying focused amidst distractions, mastering your emotions grants you the mental composure needed to perform at your best.
Maintaining Behaviors and Habits: Consistency is the core of excellence. Your behaviors and habits directly impact your performance and overall success. Maintaining positive behaviors by establishing empowering habits and routines will help you create a structured and disciplined approach to training and competing. For example, prioritizing proper nutrition, quality sleep, and regular training will support your physical and mental well-being. Additionally, practicing deliberate focus and visualization techniques can enhance your concentration and mental clarity. By consciously and consistently maintaining behaviors and habits that support your physical, mental, and emotional wellbeing, you pave the way for long-term success.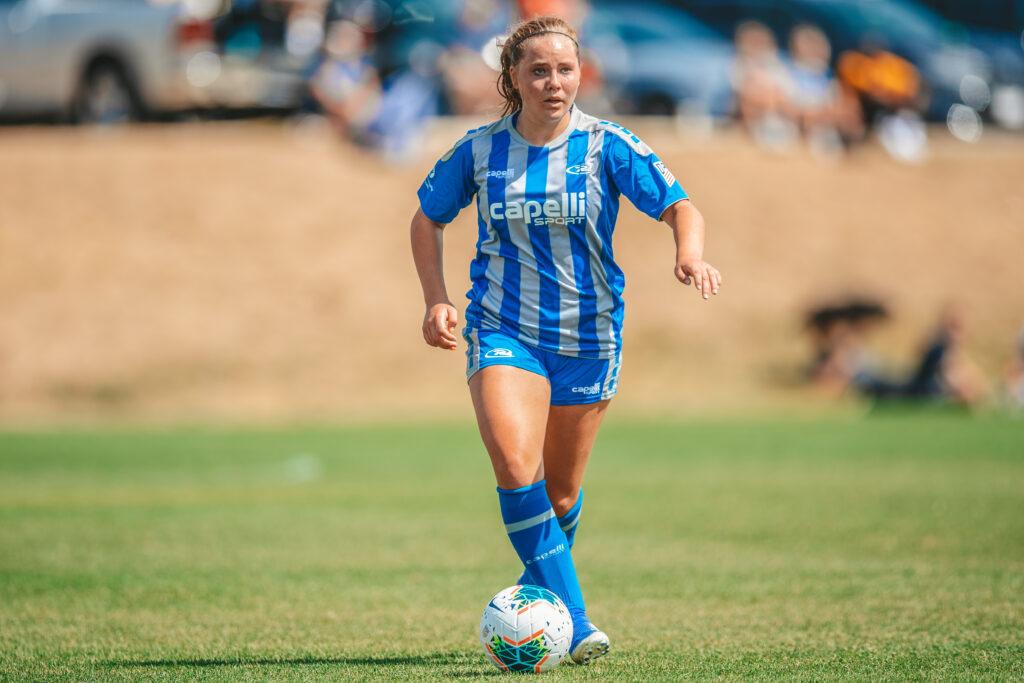 Optimizing your performance on and off the field requires an approach that goes beyond just physical training alone. You must strengthen your mental fitness as well. Mastering mindset, managing emotions, and maintaining empowering behaviors and habits are the pillars upon which elite athletes are built. By nurturing a strong growth mindset, embracing challenges, and maintaining a positive outlook, you set the stage for success. Through increased emotional intelligence, you gain control over your reactions and utilize your emotions to your advantage. And of course, by consistently adhering to empowering behaviors and habits to support your overall well-being, you provide yourself with the foundation needed to level up your performance and achieve your highest potential.
***Want to hear what others have to say about how working with Coach Michelle has improved their performance? Check this out!
"Our son's competitive drive and performance expectations were leading to some negative behaviors on the soccer field. Michelle recommended us to try to help our son work through these negative emotions. Within a couple of months, we began to see some positive behavior changes on the field. He was already working on his positive mental state as well as holding himself accountable for his actions. While it was a slow process, we have been extremely happy with the way he has been able to use the tools she taught him to focus more on the things he can control, like his own attitude. Michelle has always been a bright spot for our son and her positive outlook easily helps reassure all of us. She is very flexible to work with and understands the busy life of a family and athlete. Her session communications help keep us informed on how we can best support our son as well. He went from getting a yellow card most games to not receiving any in a season. We are very proud of his dedication to working on his mental game and can't thank Michelle enough for her help!"
***Are you ready to build your mental toughness and rise to your highest potential? Check out the trainings in the Rush Soccer Development site or schedule a Discovery Call with Certified High-Performance Coach, Michelle Weimer today.