Pablo Toledo, Rush Soccer's Sporting Project Director, host an enriching Webinar in which Ben Wilbor, Chicago Rush's North Director Of Coaching, presented his research on Relative Age Effect (RAE) presence in our Rush Select Program.
"Player development should obviously be at the forefront of our club's philosophies and our coaching philosophies. What we do to develop them at the younger ages is obviously extremely important. As an organization that provides opportunities for athletes at multiple levels, our aim should be to create an environment that promotes athlete development by providing them with the tools and opportunities they need to be successful".

Ben Wilbor – Chicago Rush's North Director Of Coaching.
Ben Wilbor actually said those words by the end of the webinar hosted by our Sporting Project Director, Pablo Toledo, but it seemed like a good starting point to discuss the Relative Age Effect within our club. Ben prepared his thesis researching on the Rush Select Program: "I was recently completing up my Master's degree and I've been looking quite deeply into relative age effects (RAE) and sort of led me to completing this project, which comes from what I want to achieve as a coach, so for me it's like we as coaches can provide the correct development opportunities for the players that we are coaching. The great part of being part of a national organization such as Rush is obviously having that uniqueness to be able to explore topics such as how RAE can impact our athletes across the nation".
"RAE is generally most common in athletes between ages 11 and 15. The players I examined for this particular study were the Regional and the National born in 2006, 2007 and 2008, and selected in the 2020 season. To examine the data I used what was called the 'Chi-Square Goodness of Fit Test', which allows us to examine the early age distribution of the players that were selected", he explained.
Ben showed a picture of the Chicago Rush U14 Select team, in which 50% of the 16-player roster were born during the first quarter of the birth year (January/March): "If you look at the physical appearance of some of the athletes it's notable that the ones born in January, February and March are the taller players within the group. So, it does go with that generalization of the RAE".
KEY FINDINGS:
242 (43.2%) of athletes born in Q1: 119 of 279 (42.7%) of male athletes born in Q1 and 123 of 281 (43.8%) of female athletes born in Q1.
138 (24.6%) of athletes born in Q2.
109 (19.5%) of athletes born in Q3.
71 (12.7%) of athletes born in Q4.
"Obviously, if we look at it as a whole, the percentages from Q3, Q2, and Q4 are considerably lower than the numbers in Q1, which is consistent with the generalization that the relatively older athletes are commonly identified as more talented", Ben stated.
PT – "That's massive anyway. You're saying that 70% of the players were born in the first half of the year. That's a big difference!".
BW – "We can't expect a player born in December to have the same physical capabilities of a player born in January of the same year because there's nearly a 12 month difference between the two".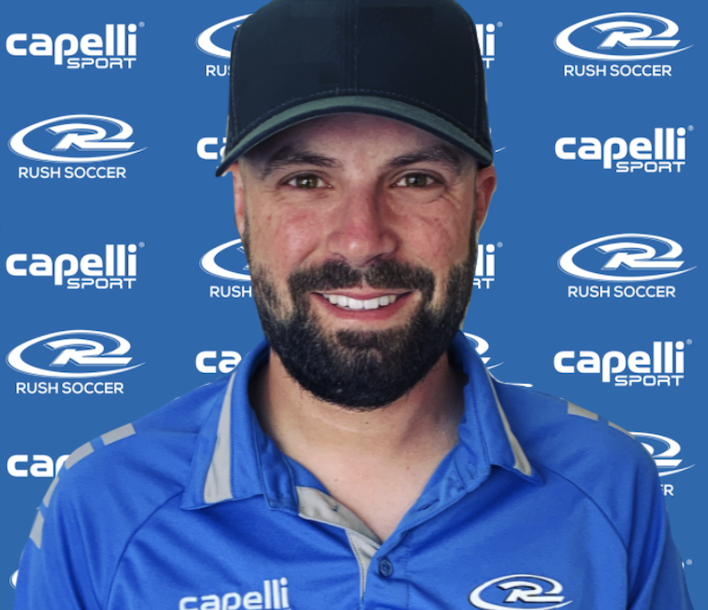 "The question is: 'What can we do as coaches, as clubs, as an organization to help these individual players?'"
"So, one of my first suggestions would be to structure biobanded practices within you local club programs. Another solution would be adopting a 'Flexible Chronological Age Approach', this would mean treating each athlete as an individual and pinpoint the ones that would developmentally benefit from playing with an older or younger team. Also, split players by smaller age gaps, for example three or six month age categories as opposed to 12 months", Ben suggested.
PT – If we think specifically about our Select Program, where do you think the problem is starting? This is the first thing that I thought when I saw your research.
BW – Let me give you an example. I actually coach a player on our Chicago Rush North Program. She's a 2007, she's probable nearly six-foot now. Is she an effective player? Yeah, she's good at what she does for the most part. But would I pick her out from my team as above everybody else? Probably not. Now, the amount of other coaches that come to me after games say 'hey, that number 13, she's a real handful'. And I might think she's had a bad game. But sometimes there's a perception that, as she is tall and faster than others, so she's automatically put into that category where she is a talented player. Don't get me wrong, she is a talent, but she's maybe not as standout in my eyes as what other coaches are seeing.
Thanks Ben for your research and your time. Hope you find this interesting, coach!