This article was written by Sean Connors, Rush Soccer's Global Goalkeeping Director.
The main objective of this Goalkeeping Curriculum is to provide all Rush Clubs with the structure and framework to best teach the goalkeepers in their club. The goalkeeper position is unique within soccer and needs to be treated differently than the rest of the team. By providing goalkeepers additional and specific training outside of regular team training, clubs are making a commitment to individual improvement which will directly benefit the entire club's success.
CLICK HERE OR IN THE IMAGE BELOW TO CHECK THE GK CURRICULUM!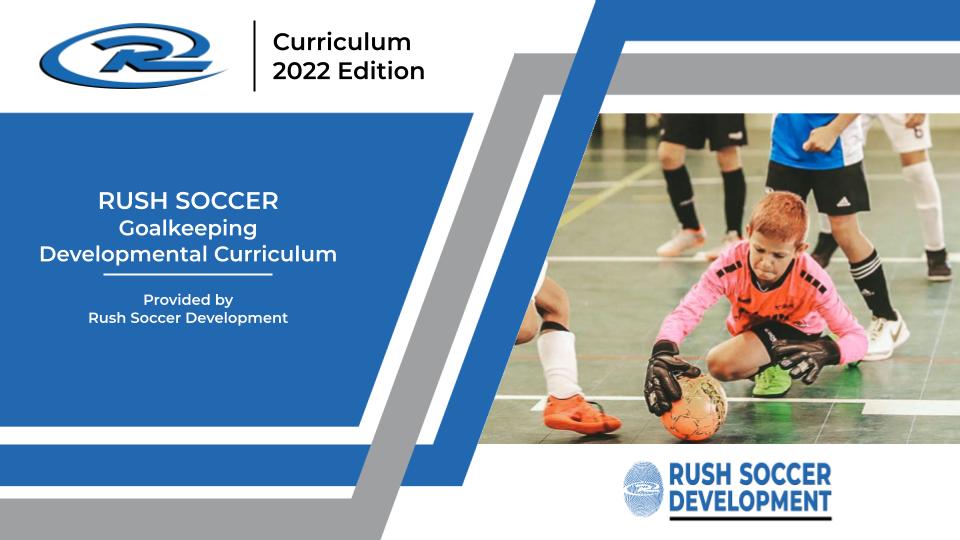 This curriculum gives advice about how to best coach different ages, specifically addressing physical and mental needs. When putting together GK training groups we advocate grouping players based on their ability in the goal rather than by age. Coaches still need to be aware of players' individual needs, but grouping based on ability will push the level of the goalkeepers and encourage the development of younger talented GKs. This will also allow the club to demand specific competencies of their goalkeepers as part of their development.
Please also take some time to acquaint yourself with our history, goals, policies & procedures, programs & services: The Rush Way, and if you need any additional help, please don't hesitate to reach out to us at [email protected].
Enjoy the process of developing goalkeepers! Remember that the position will affect children differently. The weight and responsibility of being the goalkeeper can be a burden for some. The coaches must create a safe environment that allows learning and growth, and also address how to handle directly impacting the success of the team as a whole. Teach with passion and have fun!
We are The Rush, all together.